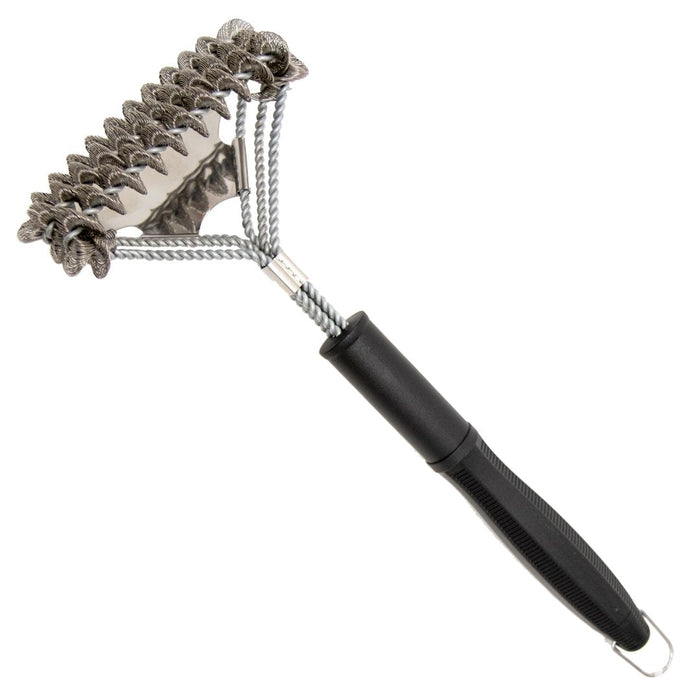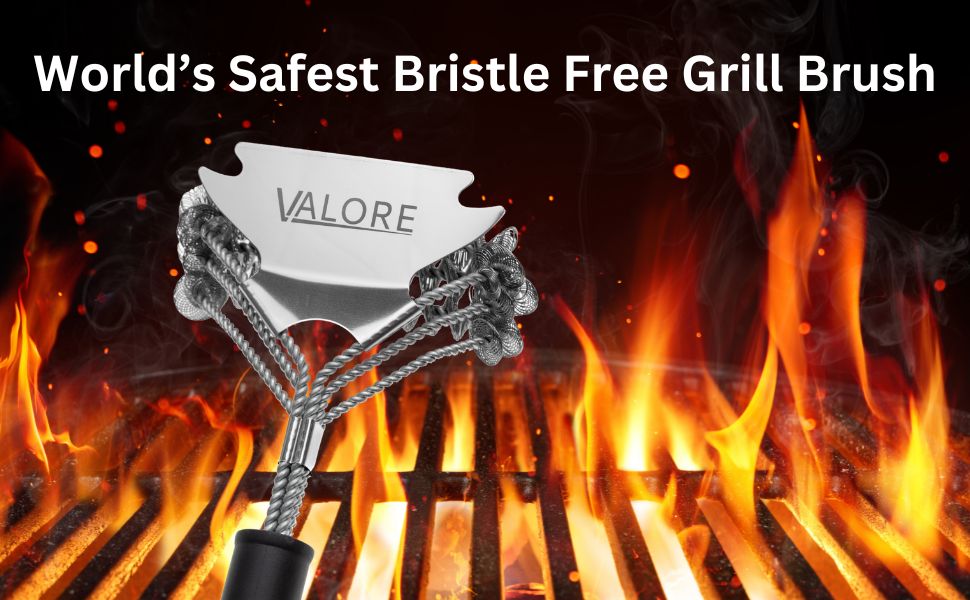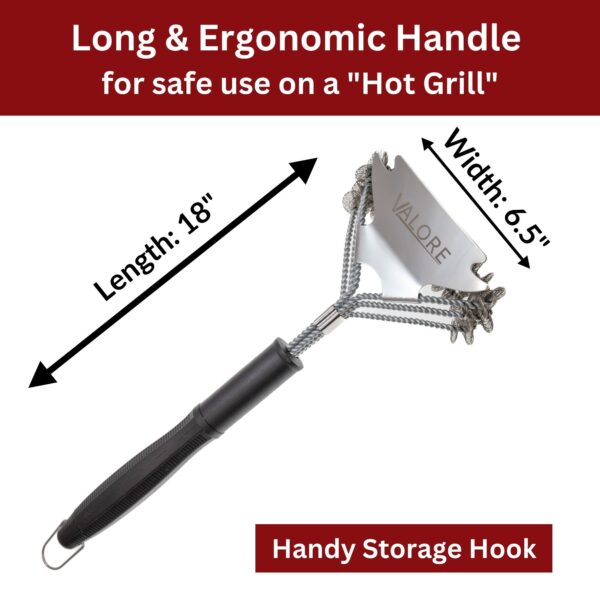 16″ BRISTLE FREE BBQ BRUSH AND SCRAPER
BBQ with Confidence - This 100% safe BBQ cleaner will transform your grilling experience! With this BBQ cleaning brush, you won't have to worry about finding bristles on the grill or in your food.

Built to Last - Crafted with top quality 201 anti-rust stainless steel and galvanized twisted wire, this BBQ grill cleaner will last far longer than your craving for steak!

The Ideal Combo - This BBQ brush set allows for extra cleaning power, making it the perfect addition to your BBQ accessories. Enjoy a pristine grill for your next round of outdoor grilling!

Handy & Versatile - Clean all grill types: gas, chrome, ceramic, charcoal & smoker grills with these barbecue accessories. The long 16" handle keeps your hands away from the hot grill.