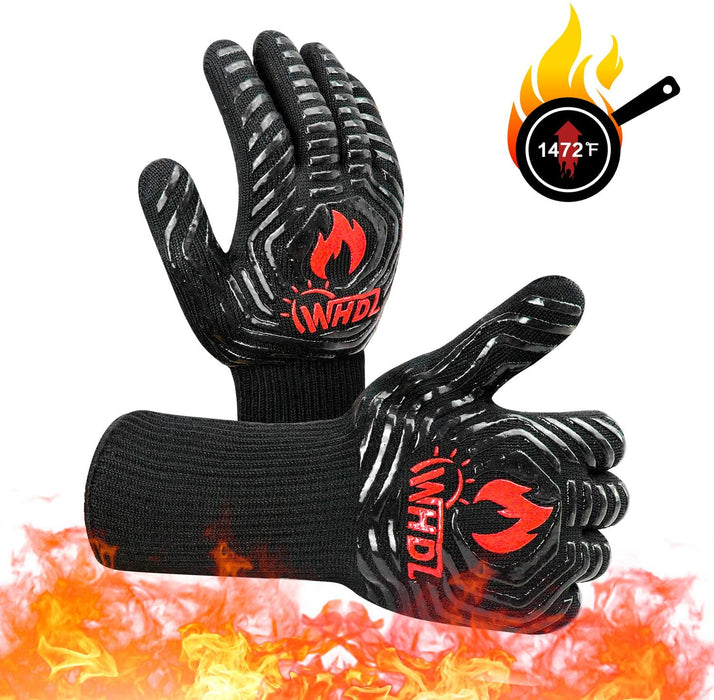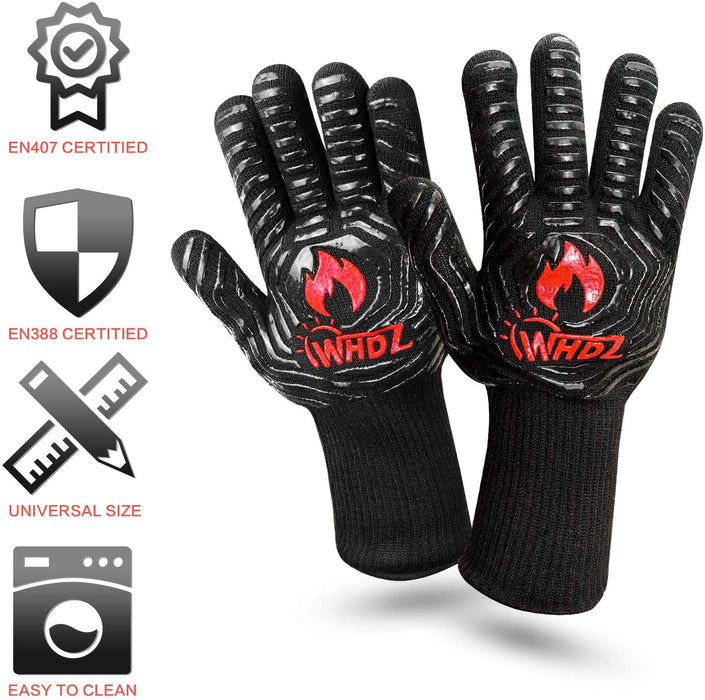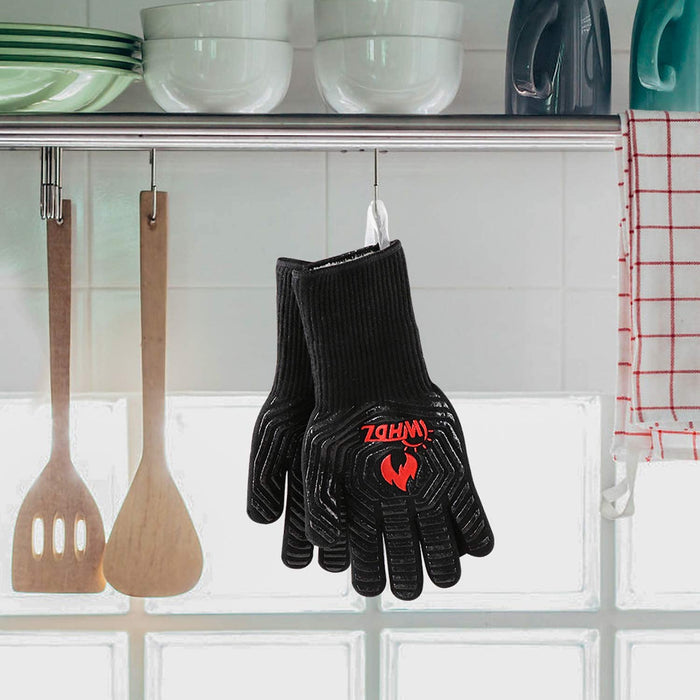 🔥BBQ Grilling Gloves:Our heat-resistant baking gloves are equipped with extra long wrists to make your wrists and forearms more secure, and the universal size is suitable for most hands. The long cuffs can protect the forearms and wrists, preventing grilling, cooking, Being injured in the process of baking or processing the kitchen, providing you with comprehensive protection, a good helper for the kitchen!

🔥Safe Materials:Each gloves heat resistance are made of aramid fabric,that certified to EN407 and EN388,and provides excellent cut and heat resistance for BBQ grill gloves. Each inner liner of BBQ grill gloves heat resistance is crafted with heat resistant polyester cotton. The outer layer is made from Aramid, same material as the flame resistant clothing of fire fighters. Heat resistant up to 1472℉(800 ° C).

🔥Universal Size:The total length of the glove is 13.4in/34cm, and the sleeve length of the glove is 5.3in/13.5cm. When going deep into the oven, when grilling or outside the fireplace, the long cuffs can fully protect the wrist from being scalded. The cotton lining is well insulated and breathable and comfortable.

🔥Easy to Clean & Hang:The glove has a hangable cotton ring, which can be hung on the grill or storage rack before and after use, and supports hand washing and machine washing at the same time.

🔥Widely Used:It includes high-temperature environmentally friendly silica gel, good anti-skid performance. Can be used in kitchen, outdoor bbq, oven, microwave oven, stove, vehicle repair, welding, electrical repair, metal stamping work and more. Whether it is used in your own home kitchen or as a gift for family and friends, it is a good choice!