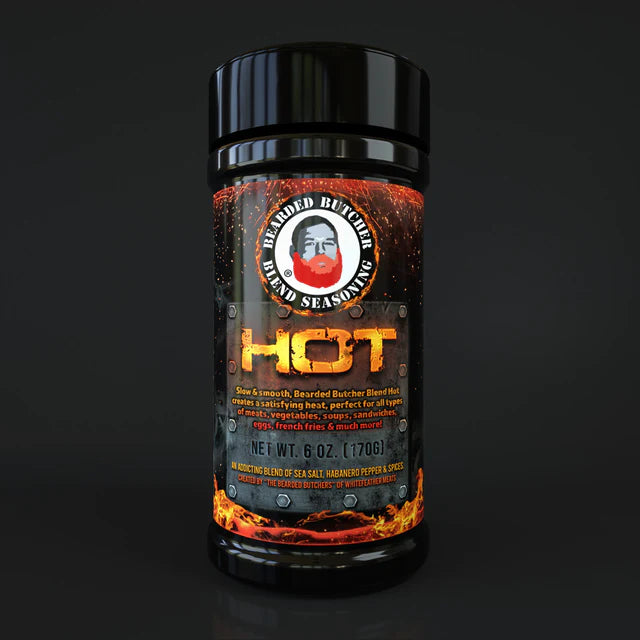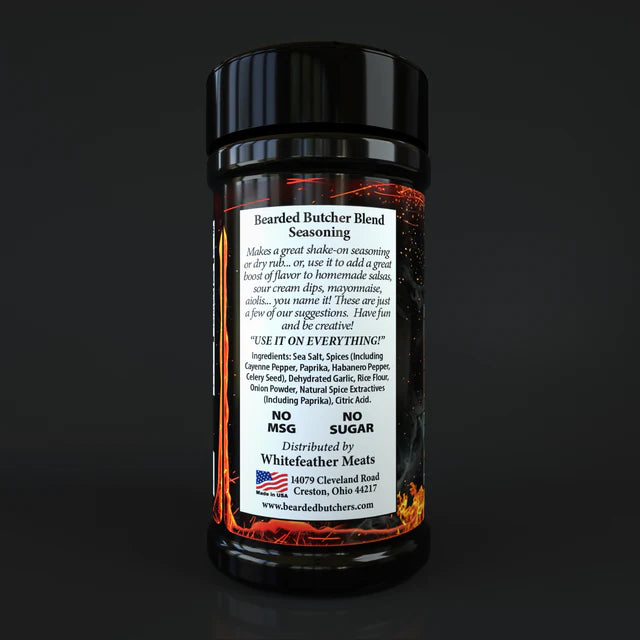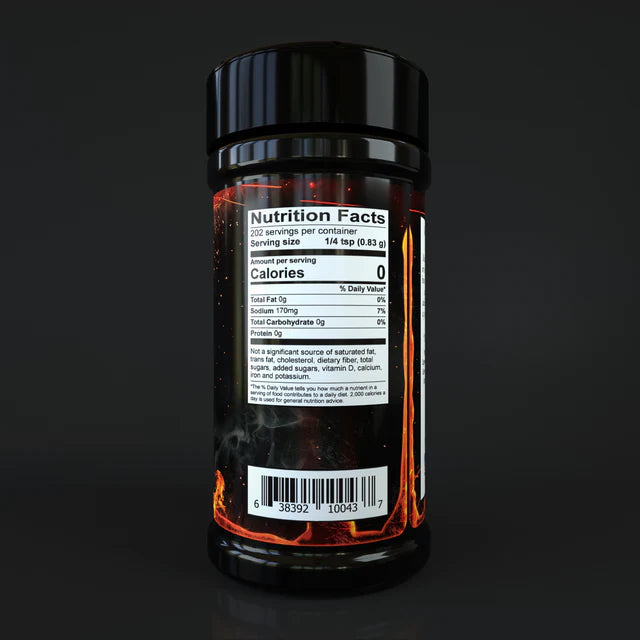 Bearded Butcher Blend Hot Shaker
6 oz. Shaker
Slow & Smooth, The Bearded Butcher's Hot Blend, with its habanero peppers, builds up to a satisfying, whole-mouth heat and then lets go. Add it to any dish that needs a healthy kick and watch as it ignites your taste buds. Our favorites are burgers or soups!
Ingredients: Sea Salt, Spices (Including Habanero Pepper & Celery), Dehydrated Garlic & Onion, Paprika, Natural Spice Extractives (Including Paprika), Citric Acid.
Experience pure and natural flavor with our Bearded Butcher Blend Hot, which is free from sugar, anti-caking agents, and MSG. Elevate your dishes and unleash your creativity by discovering new ways to use this blend and take your cooking game to the next level. Enjoy the unbeatable taste of stepping up your game with this delicious seasoning.