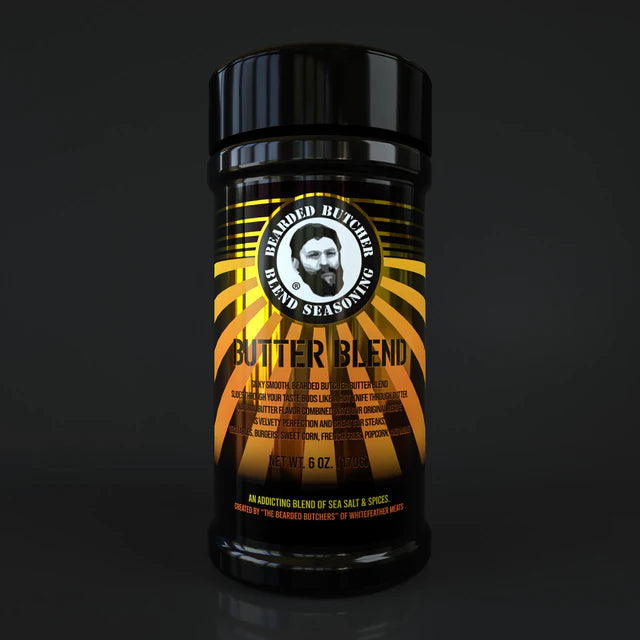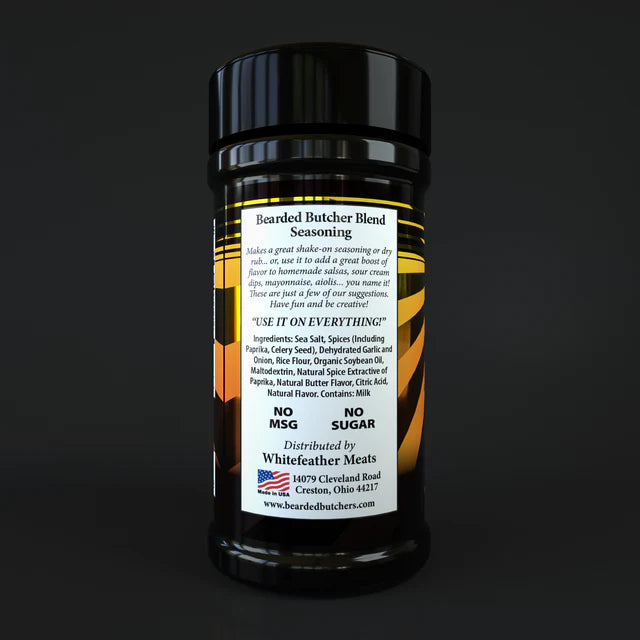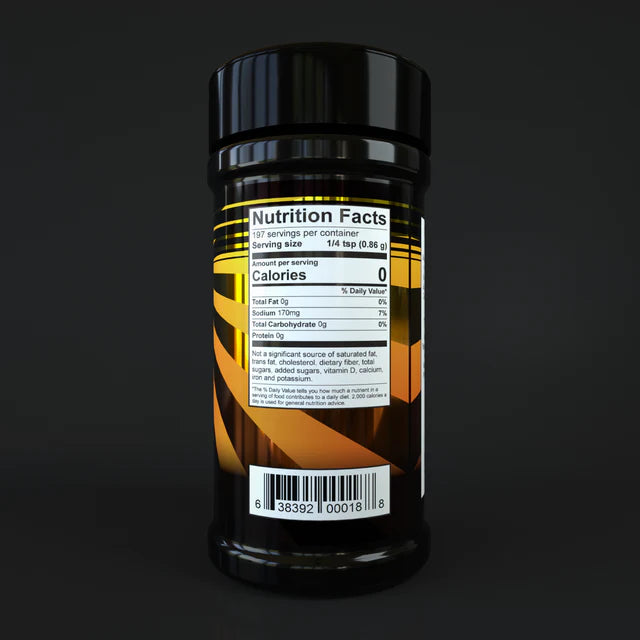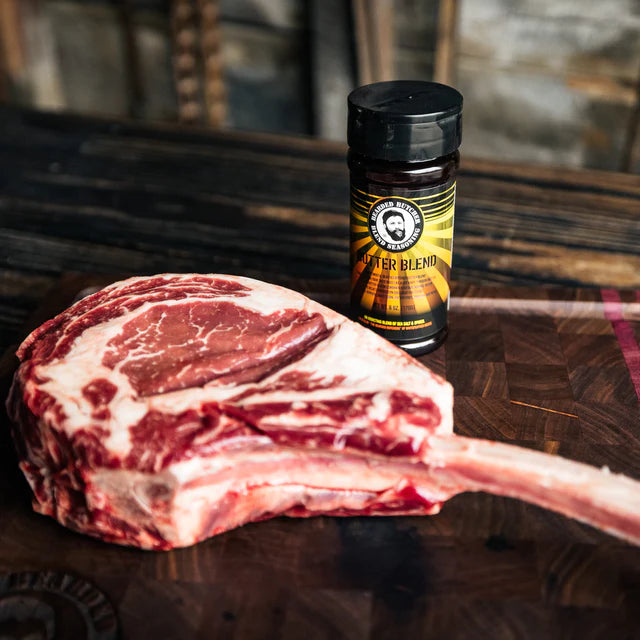 Bearded Butcher Butter Blend Shaker
6 oz. Shaker
Silky Smooth, The Bearded Butcher's Butter Blend is simply our original recipe with natural butter flavor added! This combination of the natural goodness of butter along with our best spices makes it perfect for chicken, steak, corn on the cob, and more. Our favorites are sweet corn or grilled cheese sandwiches!

Ingredients: Sea Salt, Spices (Including Paprika, Celery Seed), Dehydrated Garlic and Onion, Organic Soybean Oil, Maltodextrin, Natural Spice Extractive of Paprika, Natural Butter Flavor, Citric Acid, Natural Flavor. Contains: Milk

Our Bearded Butcher Blend Seasoning is free of anti-caking agents, and MSG, giving you a pure and natural seasoning that's perfect for elevating your dishes. So get creative and explore new ways to use this blend, and discover the unbeatable taste of stepping up your game.