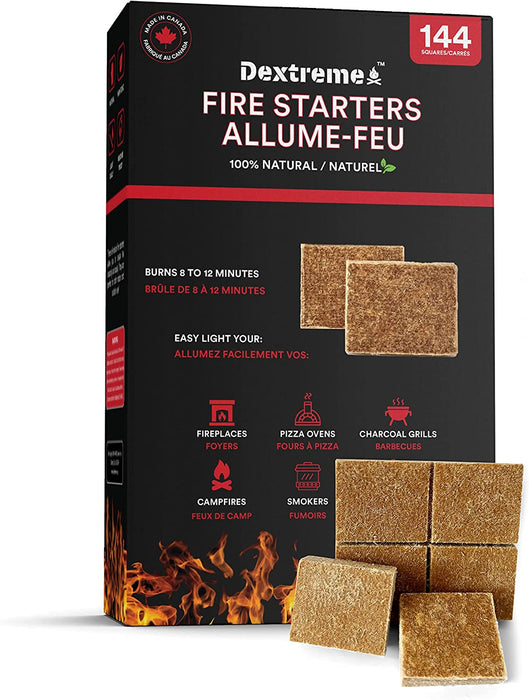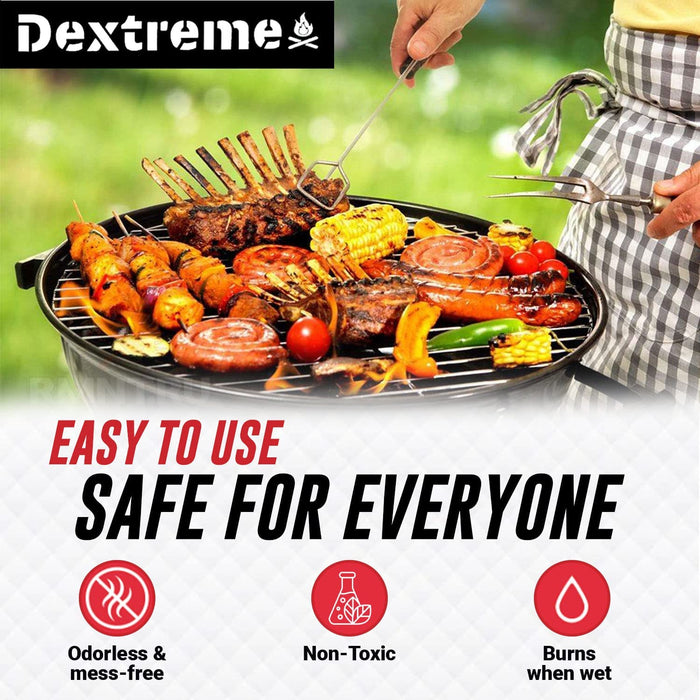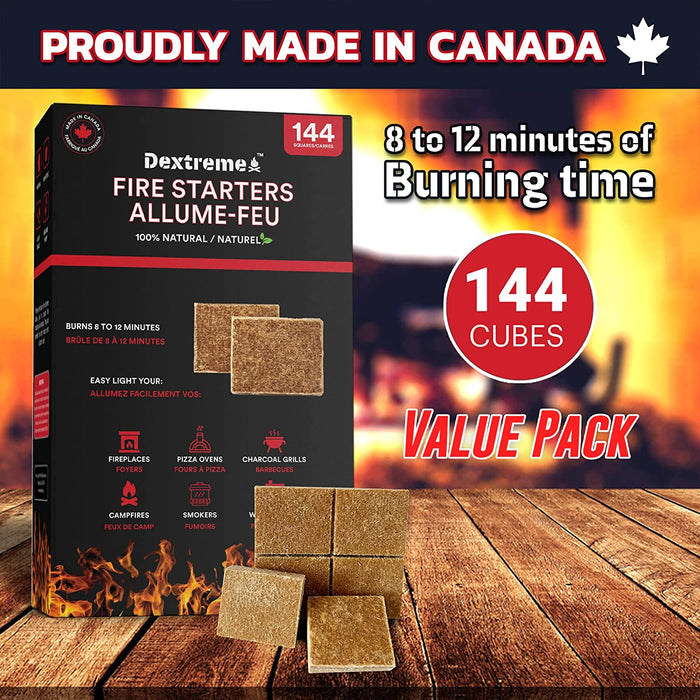 Dextreme Fire Starters (Pack of 144)
About this item
🔥 QUICK & EASY TO USE – Get your Campfire, Charcoal, Fire Pit, Fireplace, Wood Stove, Grills and Smokers fires started rapidly! These 100% waterproof, portable, and lightweight fire starter cubes are guaranteed to making lighting a fire fast and easy! Start fires fast even in tough conditions such as wind, dampness, and rain with just one match and without dangerous flare ups.

🌲 100% ALL-NATURAL, ECO FRIENDLY & SUSTAINABLE - Dextreme fire-starters are made from wood and wax, 100% all-natural materials from North America. No need for hazardous lighter fluids or gels. These cubes are environmentally safe and have an unlimited shelf life.

😎 FRUSTRATION FREE FIRES - No more frustration starting a wood or charcoal fire. Quick and easy to light, one fire starter gives a consistent burn for 8-12 mins.

🎒 COMPACT & CONVENIENT - Keep some of Dextreme fire-starters with all your gear. Great for campers, hikers, hunters, BBQ grillers, and anyone who loves the warmth and mesmerizing comfort of a fire. Make sure you have everything you need to make an emergency fire in the great wild outdoors!