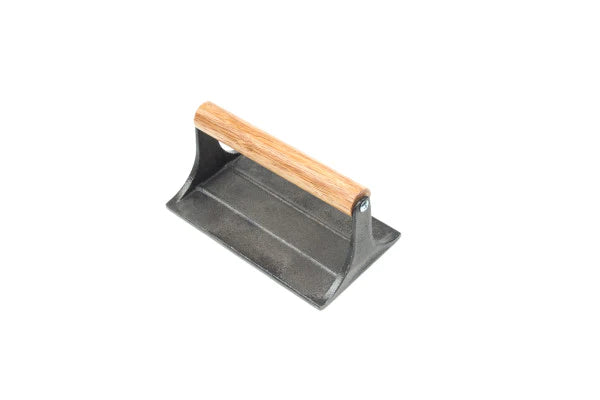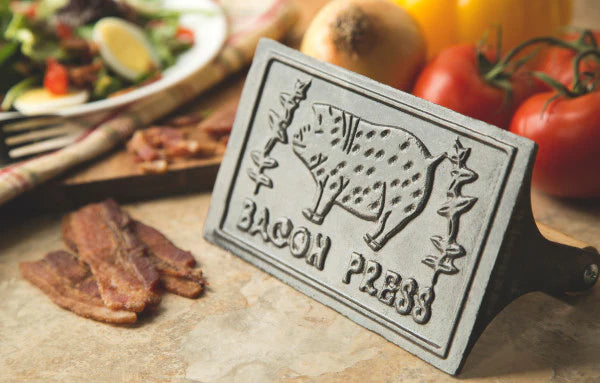 DURABLE MATERIAL: This beautiful grill press is made from heavy duty cast iron. Perfectly built to serve you well for many years to come.

MARK YOUR MEAT: Thick grooves produce mouthwatering grill marks and a fun pig design. Not only will it taste delicious, it'll look great too!

HELPFUL HANDLE: This rectangular grill press features a wooden handle that stays cool to the touch even on the hottest grills, giving you a safe grip when you need it most.

MAXIMIZE YOUR MEALS: This press helps bacon avoid curling. Plus, the unique cast iron properties allow for a flavorful addition you might not otherwise get. Just be sure to hand wash.

MEASUREMENTS: This bacon press weighs 1.4 pounds and has dimensions of 6.75 x 4 x 3 inches.