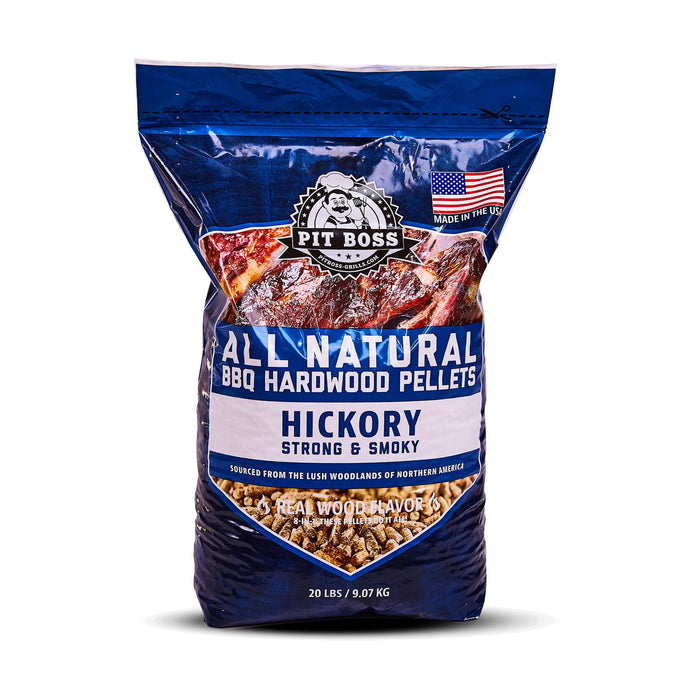 Hickory Smoking Pellets 20 lb.
Rich with a juicy, bacon aroma, Pit Boss Hickory Hardwood Pellets craft the ultimate flavor for your favorite meats. You will especially enjoy this blend for grilling and smoking beef, chicken, pork, pizza, and vegetables. All Pit Boss Hardwood Pellets are 100% all natural and free of artificial flavors, spray scents, glues, or chemicals. Savor a sweet undertone and smoky boldness of authentic wood-fired grilling with the Pit Boss Hickory Hardwood Pellets.
Sourced from the lush woodlands of Northern America. 
100% all natural.