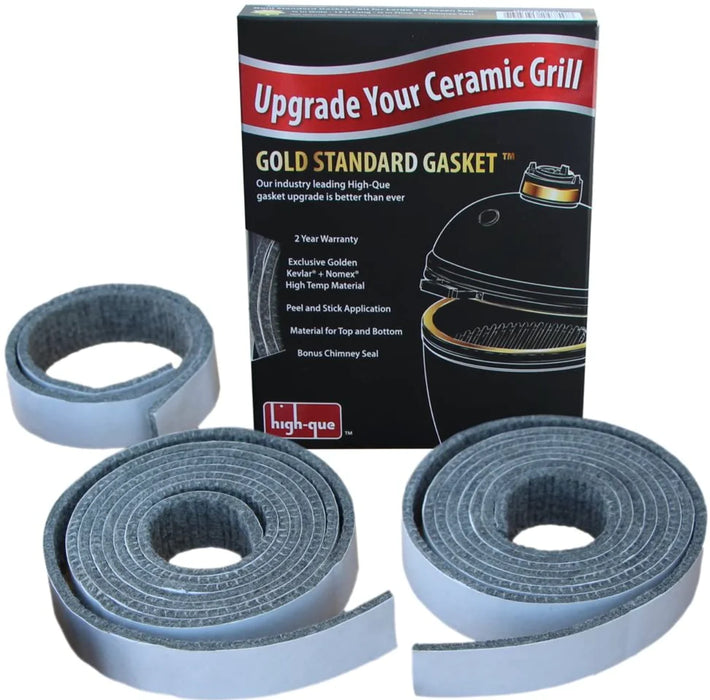 High-que Gasket - Kamado Joe Classic
Made in the USA. Our adhesive Nomex and Kevlar gasket is thicker and softer than High-Que's previous gasket strip. Fills in gaps easily and fits snugly; user-friendly adhesive application for your ceramic grill.

Installing your new Kamado Joe Classic gasket is easy due to the adhesive gasket material; designed to fit Kamado Joe Classic grills. This peel and stick gasket fits ceramic smokers and grills (base and lid) up to 22" outside diameter with 1-1/8" rim and original 1/8" felt gasket strip thickness. 12' long.

Does not fit newer grills with the double-thick wire Mesh Fireglass Gasket. You need the HQNXVG gasket.

Specs:
Kamado Joe gasket replacement
Durable fireproof material
Custom-sized for Kamado Joe Classic

Fits grills up to:
22 inches outside diameter
1 1/8 inch rim
1/8 inch thick

12 feet long
Bonus chimney seal