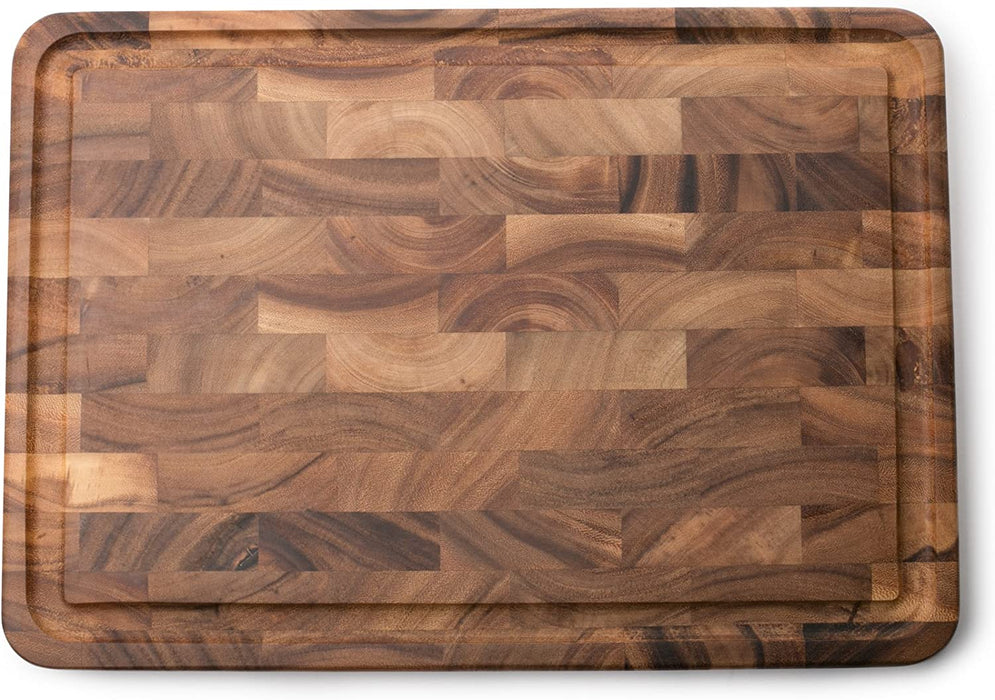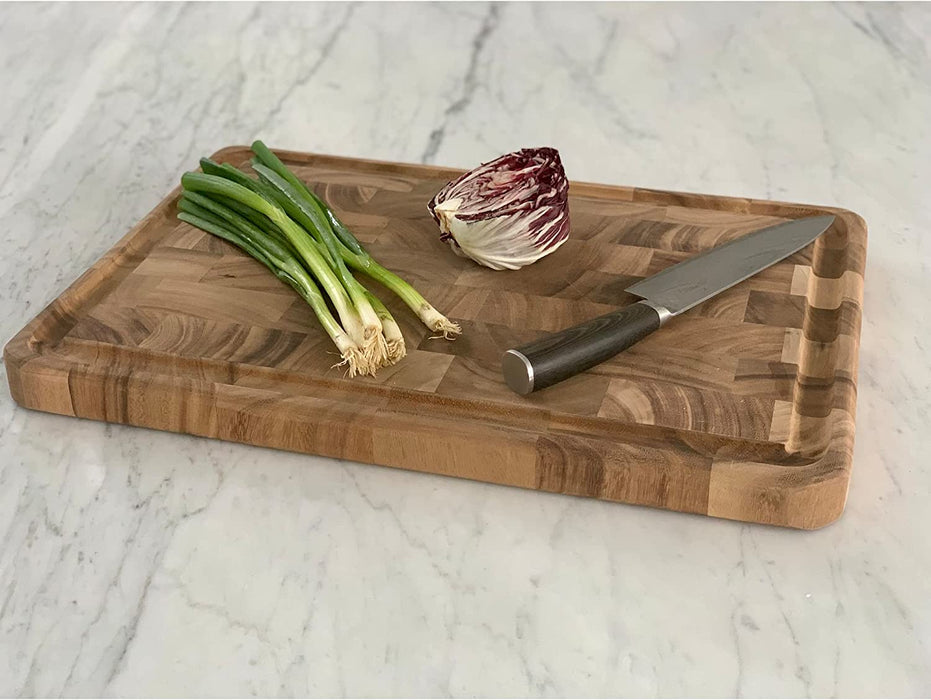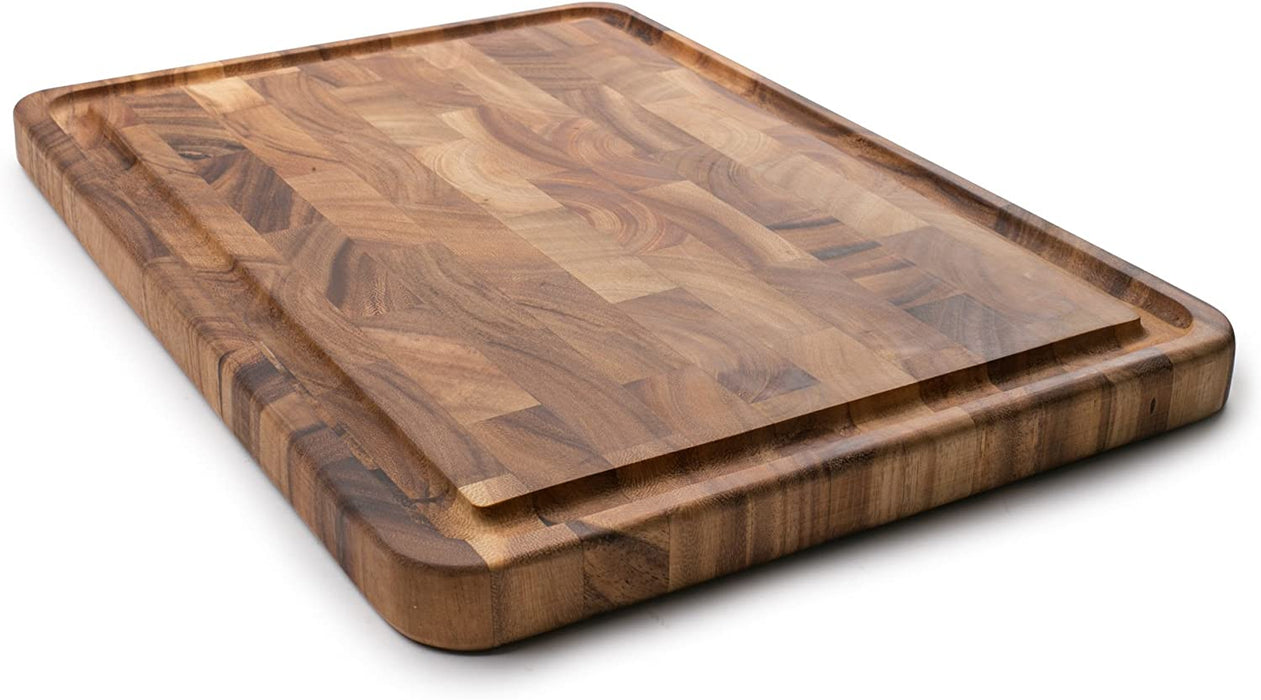 Ironwood Gourmet Charleston End Grain Board with Channel
PREMIUM END GRAIN ACACIA WOOD CUTTING BOARD known for its rich colors with beautiful contrasting patterns and variations from light to dark acacia wood also has natural properties ideal for food prep surfaces.

END GRAIN CONSTRUCTION: Designed for heavy duty cutting, gives more longevity to all your cutting tools. In addition to a cutting board, try using it to serve charcuterie, sandwiches, and more!

MINIMIZE MESS with a convenient juice handle that holds up to 10 fluid ounces. That means it'll keep your countertop free of messes, meaning less time cleaning and more time enjoying.

EASY TO CLEAN: For proper maintenance, simply wash with warm soapy water and air dry!

MEASUREMENTS: This cutting board weighs 6.6 pounds and has dimensions 14 x 20 x 1.5 inches.