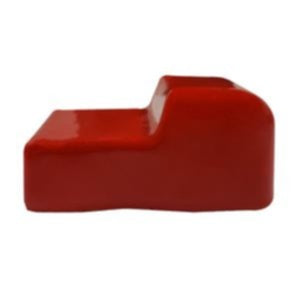 Kamado Joe Red Ceramic Feet
If your Kamado Joe is going on/over a wood surface or in a built-in application, the grill must be placed on these ceramic feet. The feet elevate the Kamado Joe, allowing air movement directly under the grill. Air movement helps dissipate the heat.
18 inch grills (Classic) use 2 feet in the back and one in front.
24 inch grills (Big Joe and Pro Joe) use 2 feet in the front and 2 feet in the back. Space them appropriately so the grill does not rock when opening/closing the dome.