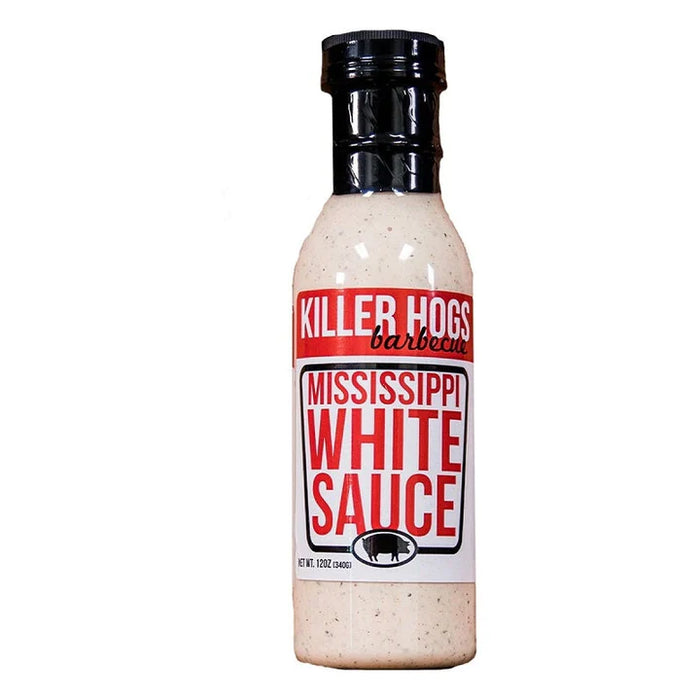 Killer Hogs Mississippi White Sauce
Creamy, tangy, BBQ sauce with a lot of Southern Flavor. Originated in Alabama but Malcolm Reed from Mississippi puts his spin on this version. It's especially great on chicken, but we love it on pulled pork, seafood, beef and even as a pizza sauce!
Ingredients: mayonnaise, apple cider vinegar, brown sugar, brown mustard, lemon juice, prepared horseradish, salt, black pepper & cayenne.