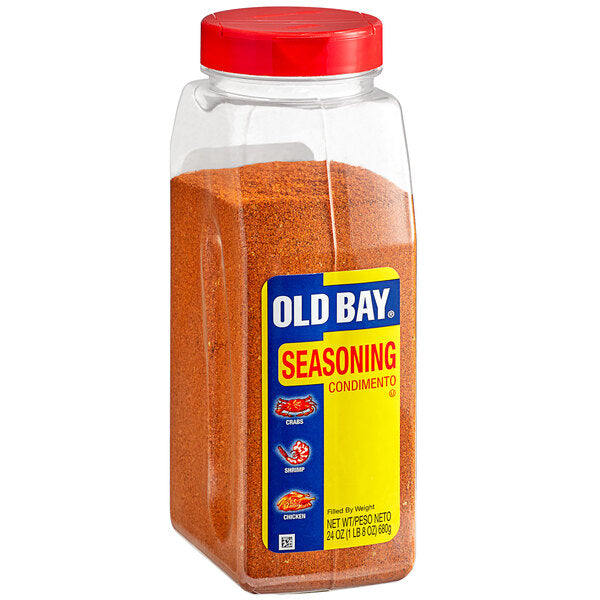 Details
Add a bold kick to virtually any seafood and a wide variety of other foods with this Old Bay 24 oz. seasoning! With a world-famous blend of 18 herbs and spices, this renowned seasoning is commonly used on seafood, shellfish, french fries, popcorn, pizza, fried chicken, and even Bloody Marys. This versatile blend not only boasts an impressive shelf life, but also shortens prep time to cut down on waste and boost your operating efficiency.

This Old Bay seasoning is packaged in a generous 24 oz. container that's large enough for back of house use but also fits comfortably in customers' hands, making it great for tabletop display. The container features a double flip-top lid, with separate openings for sprinkling the seasoning as a condiment and for pouring it into batters or spice mixes.

Because its seasoning complements your menu items without overwhelming them and comes from a name you trust, Old Bay has been the go-to for flavoring seafood up and down the Chesapeake Bay for over 75 years. From diners to restaurants to seaside crab shacks, it's an essential addition to practically any establishment. Use the distinct flavor of Old Bay seasoning to create and enhance the masterful taste and aroma in all of your best dishes.