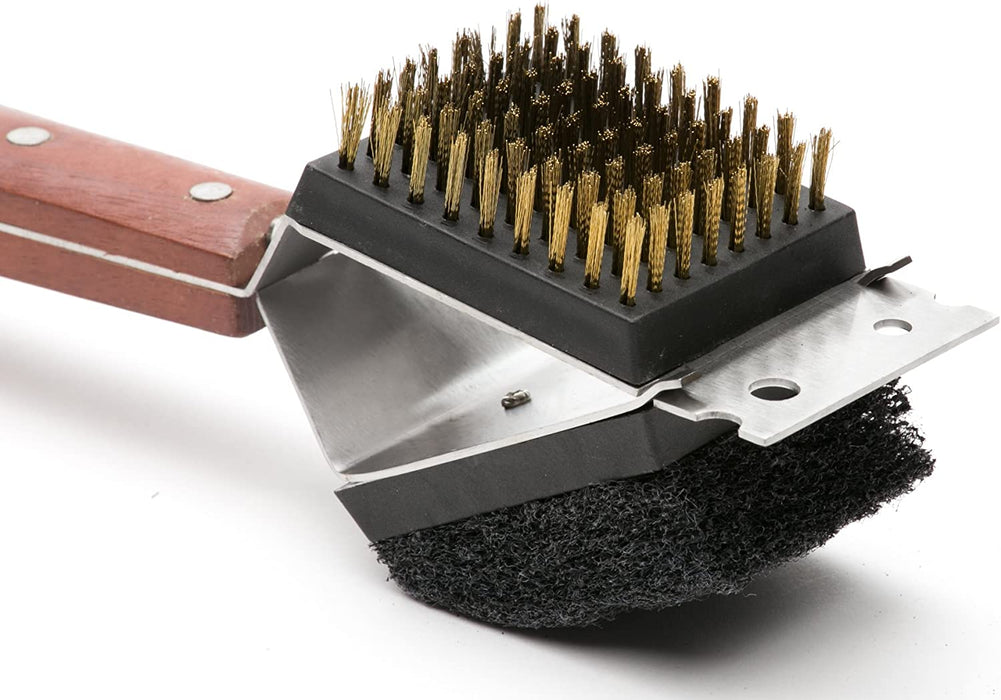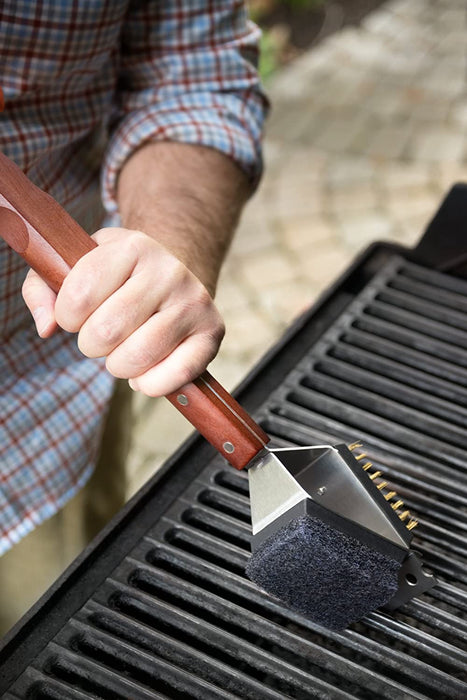 Outset 3-in-1 Rosewood Collection Grill Brush
DURABLE DESIGN: This grill brush was built from stainless steel for easy cleaning. It also features a fine rosewood handle, sure to serve you well during even the toughest of cleaning jobs.

GET UP IN THAT GRILL: Brass bristles won't scratch grill surface, but this brush still has a scrub pad & scraper for tough, stuck-on messes.

SIMPLE STORAGE: The convenient copper loop at the base of the handle allows for easy storage. Simply hang it up and show it off!

READY WHEN YOU ARE: This scraper has replacement pads and bristles available, so you can be sure it'll hold up season after season.

MEASUREMENTS: This grill cleaning brush weighs 13.6 ounces and has dimensions of 3.75 x 2.5 x 19.25 inches.