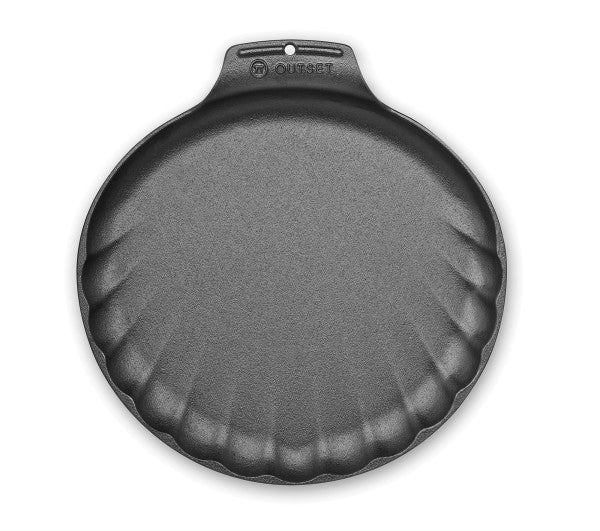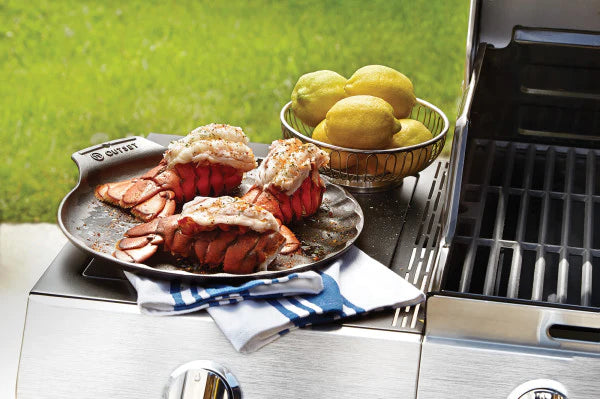 Outset Scallop Grill and Serving Tray
THE MORE THE MERRIER: This 12'' pan is great for scallops, shrimp, lobster tails and much more! Not to mention, the unique scalloped design makes a great table presentation.

THE SPICE OF LIFE: Naturally preseasoned without added oil or fats for natural nonstick surface - the grilling pan gets better and more flavorful with use over time and will last for decades with proper care.

HANDLES HEAVY DUTY HEAT: This grilling pan is small enough to easily transfer from cooktop to oven and heats evenly over any flame - try it with stovetops, fire it up on the grill or your next camping trip!

EASY TO CLEAN: Cast iron should be hand washed with warm water and restored with natural oils; that means no soap or dishwasher use.

MEASUREMENTS: This pan weighs 4.52 pounds and has dimensions of 12.2 x 11.81 x 1.38 inches.