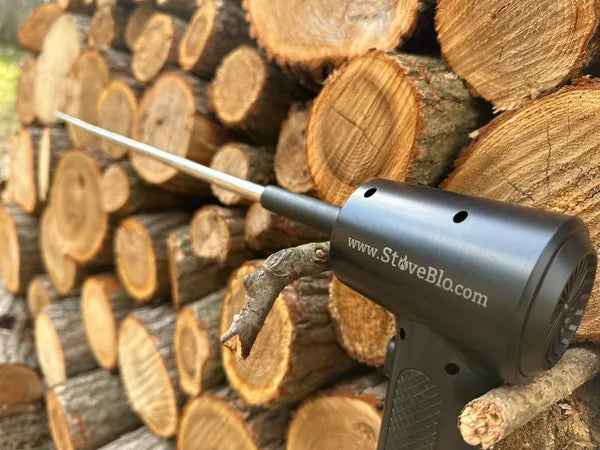 StoveBlo Rechargeable Fire Bellow
 Smokeless  firepits  like Breeo and Solostove require  flames hot  enough  to  instantly  heat fresh air and incinerate smoke particles. In the past, even bonfire experts needed 15 minutes to get smokeless. But with StoveBlo, this time can be reduced to 5 minutes.
Rechargeable Lithium Battery, Portable, Wireless, Collapsable, 3 speed motor, LED assistive light. USB-C charging port. Text and phone customer support (USA based).
Assembled in the USA.
30 Day Satisfaction Guarantee. 1 year warranty