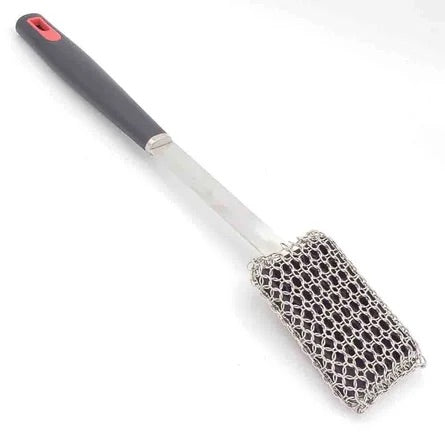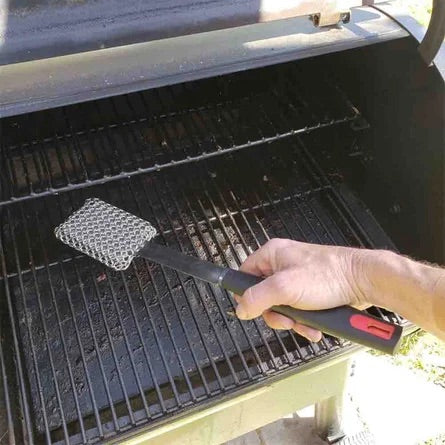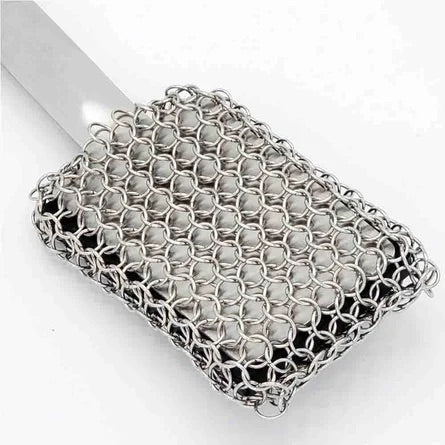 BBQ Dragon Chainmail Brush
About this item
Safer Than Any Other Grill Brush – Our Heavy Duty Stainless steel bristle-free grill brush are the safest and the only true bristle-free grill brush with no bristles to swallow, clean with all sides of the brush head.

360 Degree Cleaning - Bristle-free grill brush cleaning all the directions and ensuring that to not just clean the top and bottom of Grill but also scrub the spot in your Grill that other Brushes can't reach.

Safe for Porcelain and Grills – Grill Cleaner Brush Use wet on Warm Grill for better results, just Toss in the dishwasher to clean, Safe for all-ceramic, porcelain, Cast Iron, Stainless Steel Grates.

Works perfectly – BBQ Dragon ensures that Grill Cleaning Brush leaves no scratches on your Grill Grates, and make your Grill look new, Our BBQ Grill Brush is also an ideal gift for Grill Wizard, BBQ Masters.