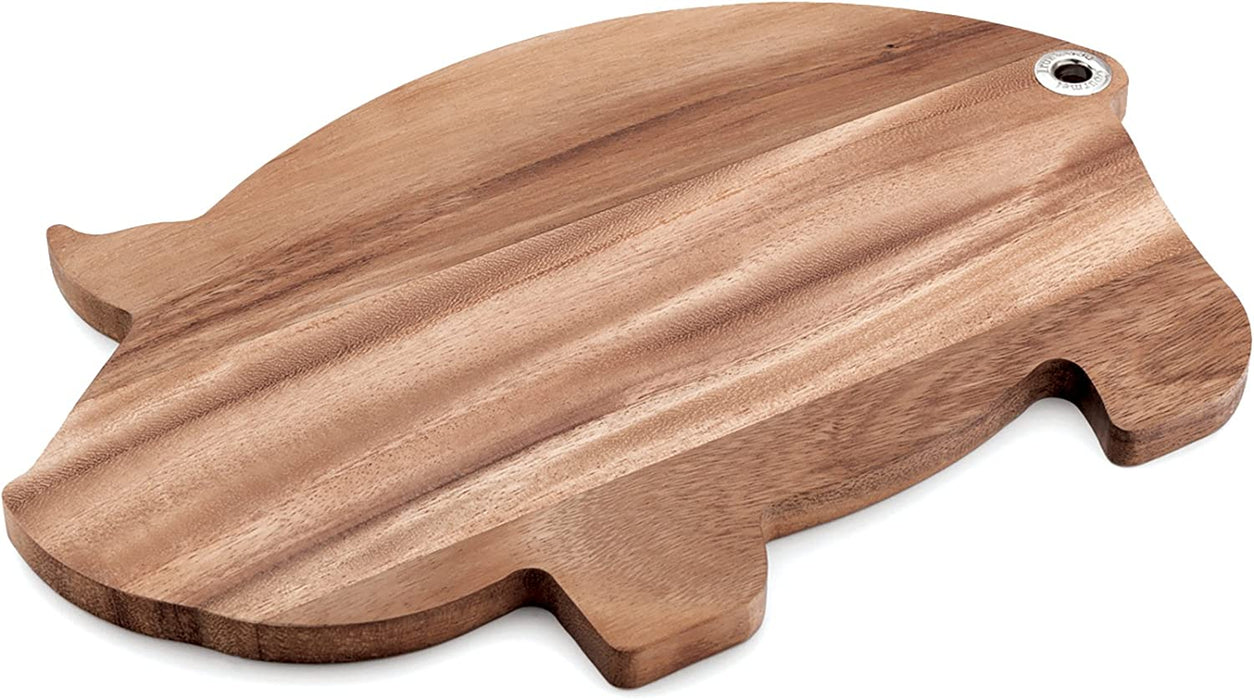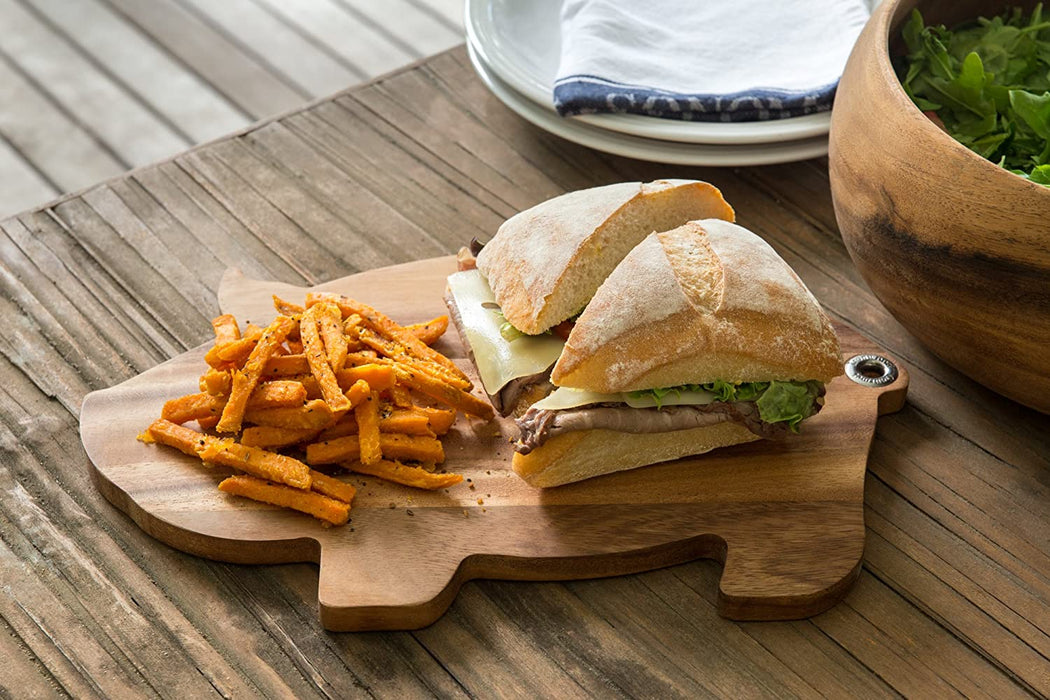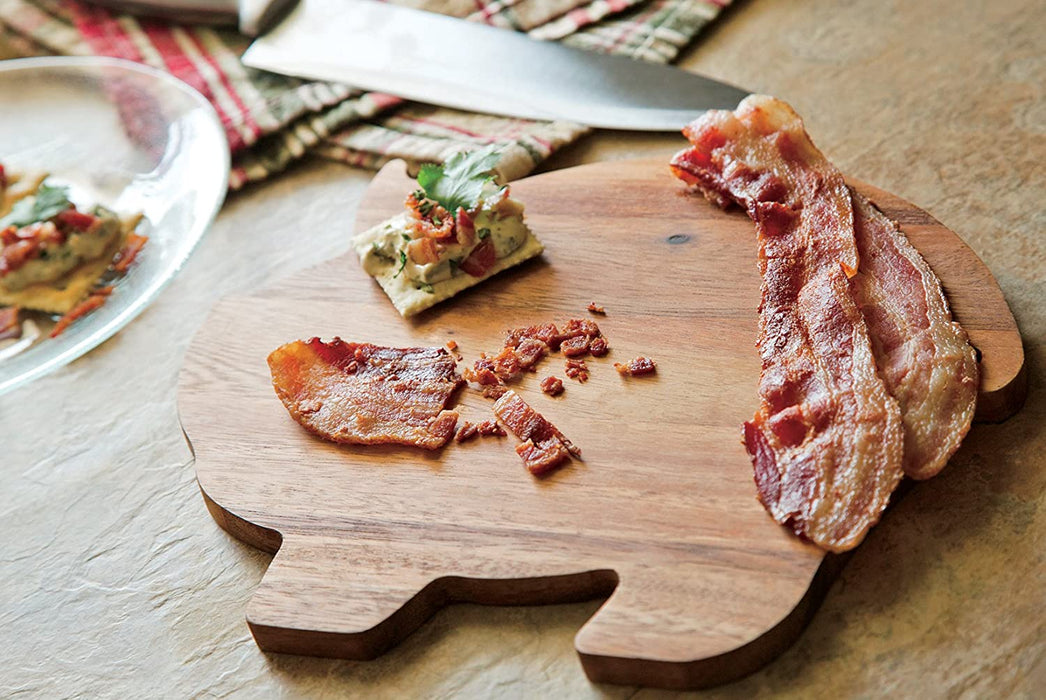 Ironwood Gourmet Pig Shaped Serving Board
Serve it up. This Serving Board is 10mm (~0.4") thick, made of beautiful acacia hardwood, and was designed with versatility in mind. Its epicurious inspired design and light weight provide the essentials of an entertaining board. At the same time, it's durable enough to use for light cutting or as a trivet, making it functional in a variety of ways. Its fun pig-shaped design will add character to your kitchen and its smaller size allows for easy storage. Features a stylish grommet that allows you to easily hang the board on display when not in use, or when air drying. Free up space with this multiple-use board. Preparation and presentation, all in one.
**Use & Care**
Wash Ironwood Gourmet products in warm, soapy water and thoroughly rinse with clean water. Do not soak. To dry, prop up off of counter to allow all surfaces to air dry evenly. Wood products should never be washed in the dishwasher.
After drying, rejuvenate and protect the wood by rubbing it down with Ironwood Butcher Block Oil. Apply the oil liberally and allow it to soak in thoroughly before use. Regular application of our Butcher Block Oil will prevent cracking and preserve the rich natural colors of the wood.