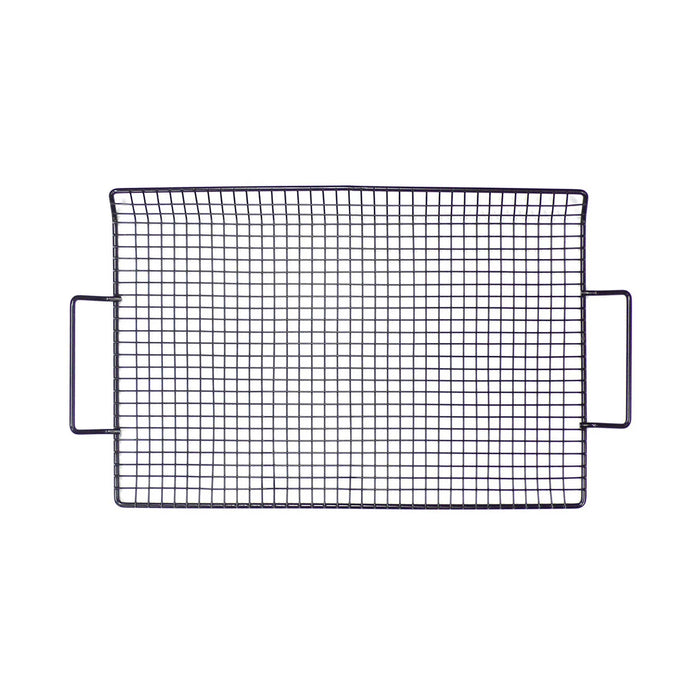 The Nonstick Grilling Grid by Mr. Barbecue is great for grilling any small item that may fall through your grill gates. Its grid is made of 1/2 inch squares, and the back is raised for easy spatula use.
The handles on the sides allow you to place the food on the grid before placing it on your grill and remove it from the grill the same way.
Dimensions:
 10.5" X 15"  (1.5" raise edge on one side).
Features:
Ideal for Grilling Seafood and Vegetables
Keeps Small Items from Falling Through the Grate
Non-Stick Surface