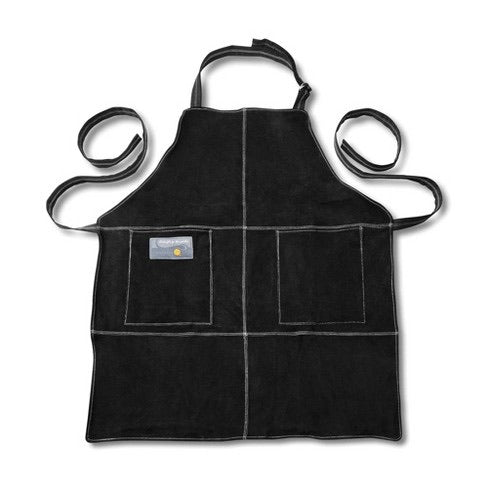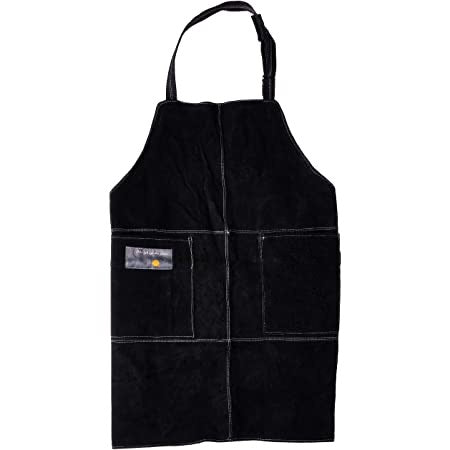 Outset Black Leather Grill Apron
STURDY CONSTRUCTION: This grilling apron was constructed of leather, meaning it will serve you well regardless of what you are baking, grilling, or cooking!

SLEEK DESIGN: The black leather design also means that this apron, in addition to functioning great, will look good too! The dual-pocket design allows you to place items for safekeeping or for easy access.

FEAR NO FLAME: This apron is made from flame retardant material, ensuring it will hold up against the challenge of even the wildest grilling or frying recipes. Splatters? Pops? Flames? No problem.

ONE SIZE FITS ALL: The adjustable neck stap means that this apron will fit you regardless of your build. Get cooking today!

MEASUREMENTS: This apron weighs 14.8 ounces and has dimensions of 0.12 x 27 x 30 inches.