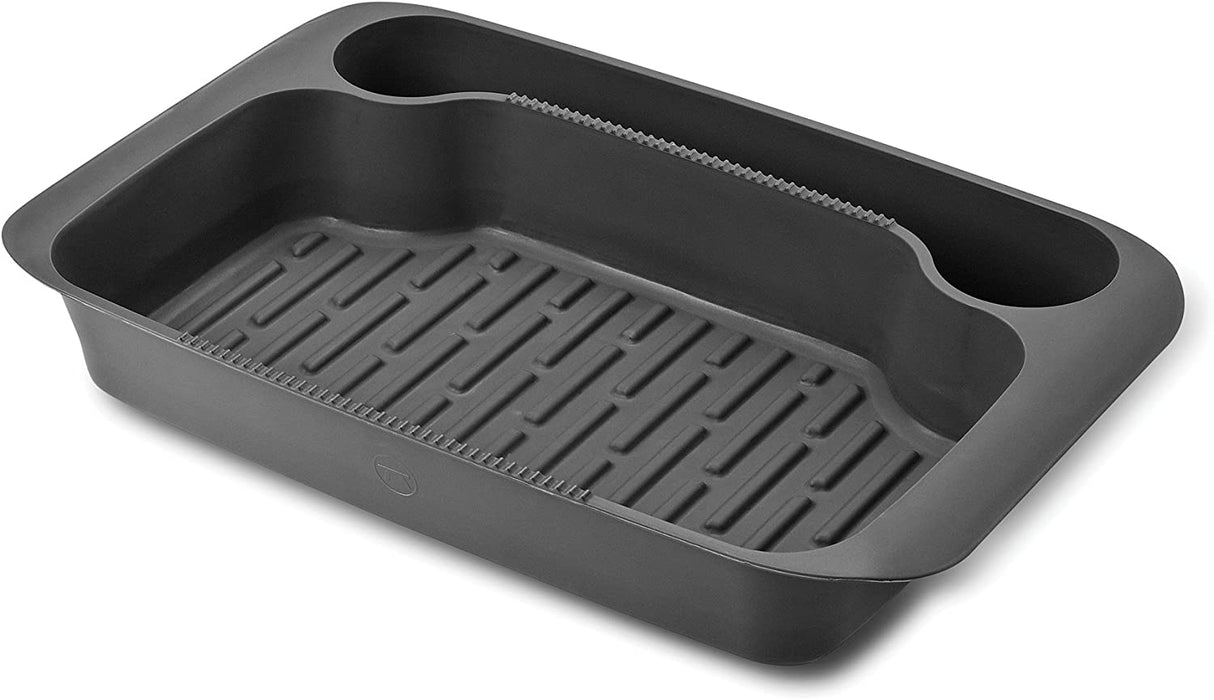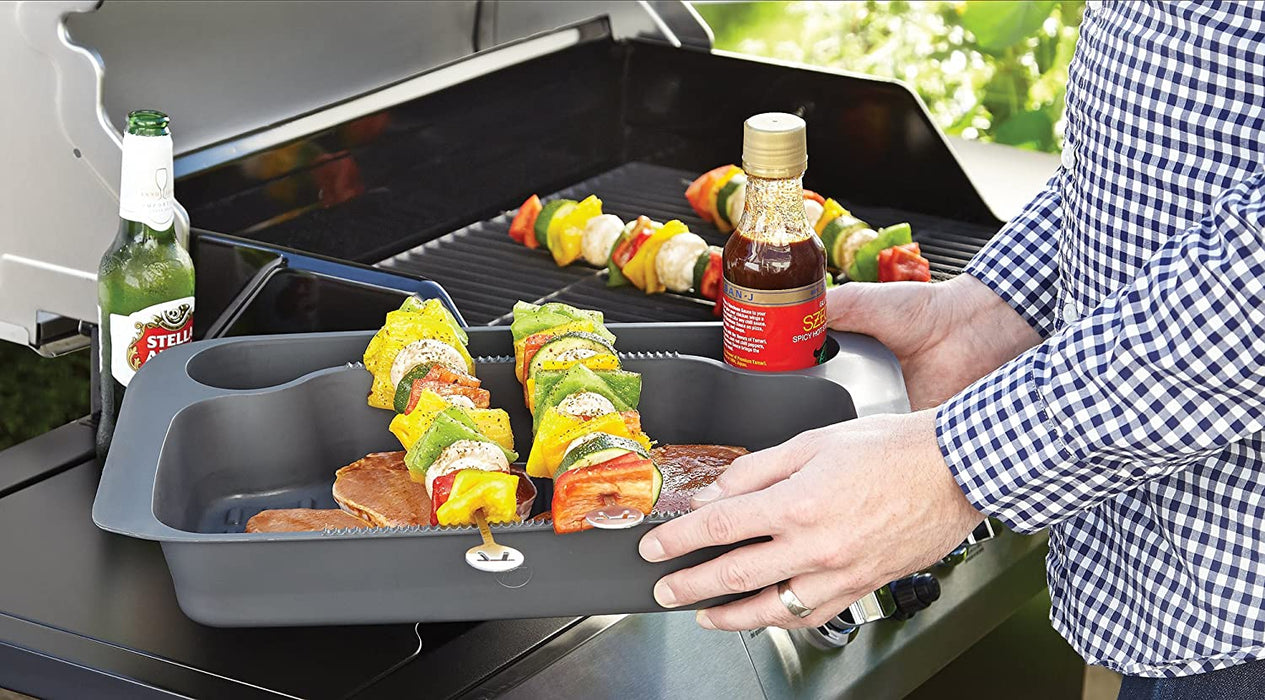 Outset Grill Prep Station
SINGLE-HANDED STRENGTH: Designed to carry with only one hand from kitchen to grill. That's right, you don't need to leave your plate of seconds or your glass of wine behind.

CONVENIENT NOTCHES are ideal for holding both bamboo and metal skewers for kabobs in place.

SAVE YOUR SAUCE: This prep station includes a useful side compartment, the perfect place for your spices, sauces, tools, beverages, and more.

VIRTUALLY INDESTRUCTIBLE: The durable polypropylene construction can withstand the toughest of tasks. It's also dishwasher safe, meaning it's ready to go when you are.

MEASUREMENTS: This prep tray weighs 1.03 pounds and has dimensions of 17.7 x 11 x 2.8 inches.