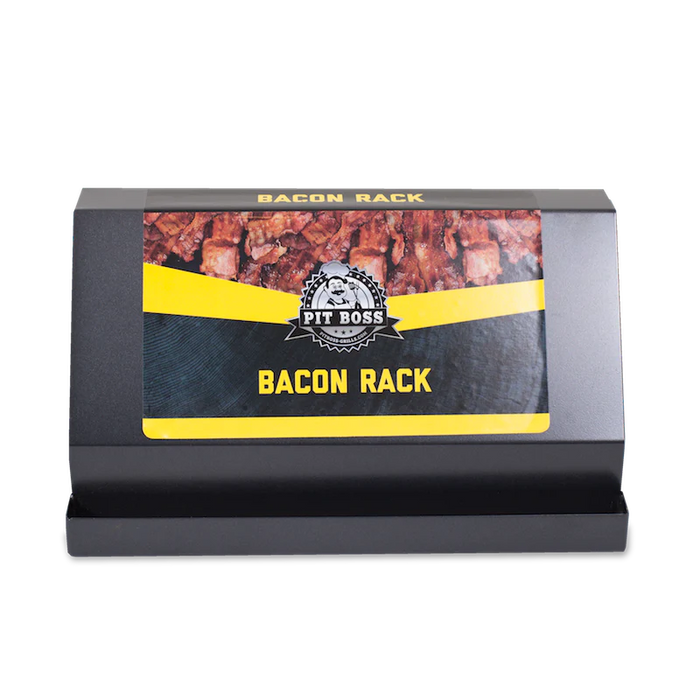 If you needed another excuse to make bacon… here it is. The Pit Boss Bacon Rack makes grilling bacon even more irresistible. Never fear burning your bacon again; the grease troughs catch all of the bacon grease, preventing flare ups and ensuring perfectly cooked Boss bacon – every time.
Care Instructions: Dishwasher safe.
Materials: Iron and non-stick coating.